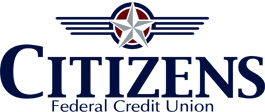 Citizens Federal Credit Union
Save Money, Skip Scams On Spring Break
/
February 4th, 2016
Your midterms are finished, your bags are packed, and you're ready to embark on a week of forgetting academic cares. but don't let your relaxed mindset guide your vacation spending as well, or you'll be in for a rude financial awakening when you return to campus

You can curb spending and still enjoy a memorable trip. Here are six money-saving suggestions:
Remember your student ID. Some hotels or rental car companies offer discounts for students, so don't be afraid to ask for one when you're booking lodging and transportation.

Inquire about student discounts throughout your break--many restaurants, museums and other attractions have special pricing for students, regardless of where you're from.
Avoid weekend travel. Flying on the weekend is almost always pricier than flying during the week. If possible, schedule travel time for weekdays.
Look into gift cards. Before you depart, check out discount gift card websites like GiftCardGranny.com. You often can find gift cards for airfare, accommodations, and gas for as much as 50% off, sometimes more.
Think beyond hotels. That swanky boutique hotel might be tempting, but you can save big by considering other lodging options. Think about staying in a hostel or couch surfing, even to cut costs for just a night or two. Research hostels on HostelWorld.com or find a place to crash through CouchSurfing.com.
Stock the cooler. Instead of eating out for every meal of the day, pack some food of your own or visit a local grocery store when you arrive at your vacation spot. You still can check out restaurants--just scale back your spending in that area.
While you're having a blast on break, make sure you've covered your bases back home, too. Spring-break season can lead to "family scams," which occur when scammers call parents, claiming their vacationing child is in trouble. .

To prevent this, MoneyGram, a global money transfer company, recommends keeping a close eye on personal belongings when you're lying out on the beach or sipping drinks at local bars or clubs. Scammers often will steal student IDs or other identifying information to find parents they can swindle.

Check in with your parents a few times while you're on break. By letting them know you're safe and having a great time, you're also arming them with the information they need to spot a scam before it happens.
Printed Friday, September 20, 2019
Home & Family FinanceŽ Resource Center
Copyright © 1997-2019 Credit Union National Association Inc.